Public clouds are the most common type of cloud computing deployment. The cloud resources (like servers and storage) are owned and operated by a third-party cloud service provider and delivered over the internet. With a public cloud, all hardware, software, and other supporting infrastructure are owned and managed by the cloud provider.
In a public cloud, you share the same hardware, storage, and network devices with other organizations or cloud "tenants," and you access services and manage your account using a web browser. Public cloud deployments are frequently used to provide web-based email, online office applications, storage, and testing and development environments.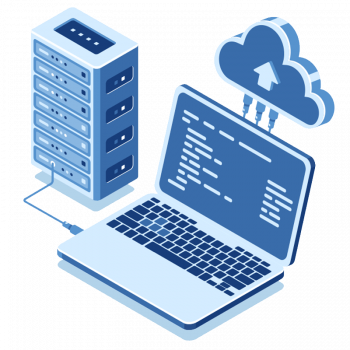 Lower costs: no need to purchase hardware or software, and you pay only for the service you use.
No Maintenance: your service provider provides the maintenance.
Near-unlimited scalability: on-demand resources are available to meet your business needs.
High reliability: a vast network of servers ensures against failure.
Hybrid cloud computing
A hybrid cloud is a type of cloud computing that combines on-premises infrastructure or a private cloud with a public cloud. Hybrid clouds allow data and apps to move between the two environments.
Many organizations choose a hybrid cloud approach due to business imperatives such as meeting regulatory and data sovereignty requirements, taking full advantage of on-premises technology investment, or addressing low latency issues.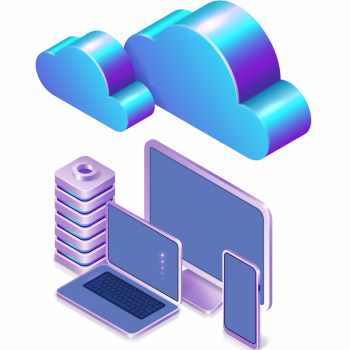 The hybrid cloud is evolving to include edge workloads as well. Edge computing brings the computing power of the cloud to IoT devices closer to where the data resides. By moving workloads to the edge, devices spend less time communicating with the cloud, reducing latency, and they are even able to operate reliably in extended offline periods.
A hybrid cloud platform gives organizations many advantages such as greater flexibility, more deployment options, security, compliance, and getting more value from their existing infrastructure. When computing and processing demand fluctuates, hybrid cloud computing gives businesses the ability to seamlessly scale up their on-premises infrastructure to the public cloud to handle any overflow—without giving third-party datacenters access to the entirety of their data. Organizations gain the flexibility and innovation the public cloud provides by running certain workloads in the cloud while keeping highly sensitive data in their own datacenter to meet client needs or regulatory requirements.
This not only allows companies to scale computing resources it also eliminates the need to make massive capital expenditures to handle short-term spikes in demand, as well as when the business needs to free up local resources for more sensitive data or applications. Companies will pay only for resources they temporarily use instead of having to purchase, program, and maintain additional resources and equipment that could remain idle over long periods of time.
Control: your organization can maintain a private infrastructure for sensitive assets or workloads that require low latency.
Flexibility: you can take advantage of additional resources in the public cloud when you need them.
Cost-effectiveness: with the ability to scale to the public cloud, you pay for extra computing power only when needed.
Ease: transitioning to the cloud doesn't have to be overwhelming because you can migrate gradually;phasing in workloads over time.
Understanding your deployment options :Public cloud, private cloud, or hybrid cloud?
There's no one type of cloud computing that's right for everyone. Several different cloud computing models, types, and services have evolved to meet the rapidly changing technology needs of organizations.
There are three different ways to deploy cloud services: on a public cloud, private cloud, or hybrid cloud. Which deployment method depends on your business needs.